2015
3D Print custom furniture
Creating products that reduce transport pollution, support local materials and dealers!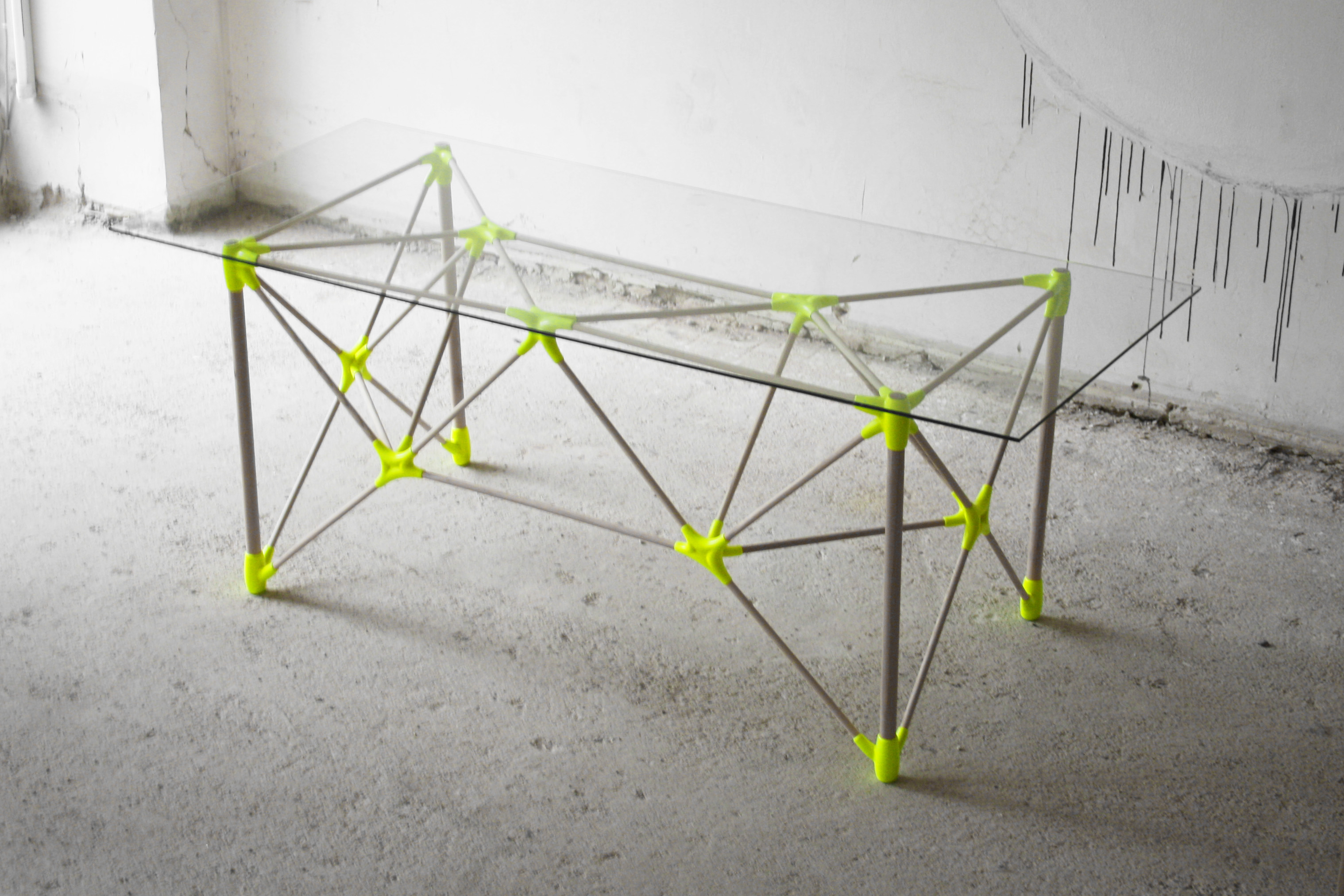 The Fraunhofer Institute UMSICHT was conceptioning a 3D software, to help you produce living facilities with the standard stock materials which you can get in your local store.
As one example we designed this desk, where you can define the dimensions of the wanted table, and the diameter of the available wood bars, which we can get in our building hardware store.