2008
Audi E0
University project in cooperation with the Audi. The Audi E0 is a zero-emission city car concept, electrified with hydrogen fuel cell.
One requirement was to keep the Audi DNA in only 3,20m length, without losing the Audi elegance. Thanks to the electric propulsion, less space is needed, fewer resources to produce the car and less space in metropolis to be wasted.

The greenhouse has an asymmetric distribution, giving a comfortable place for 3 persons, and a lot of luggage space with direct access behind the driver.
Special Thanks to Christian Labonte – Audi Design Strategy.
and Prof Kurt Mehnert – Uni Duisburg Essen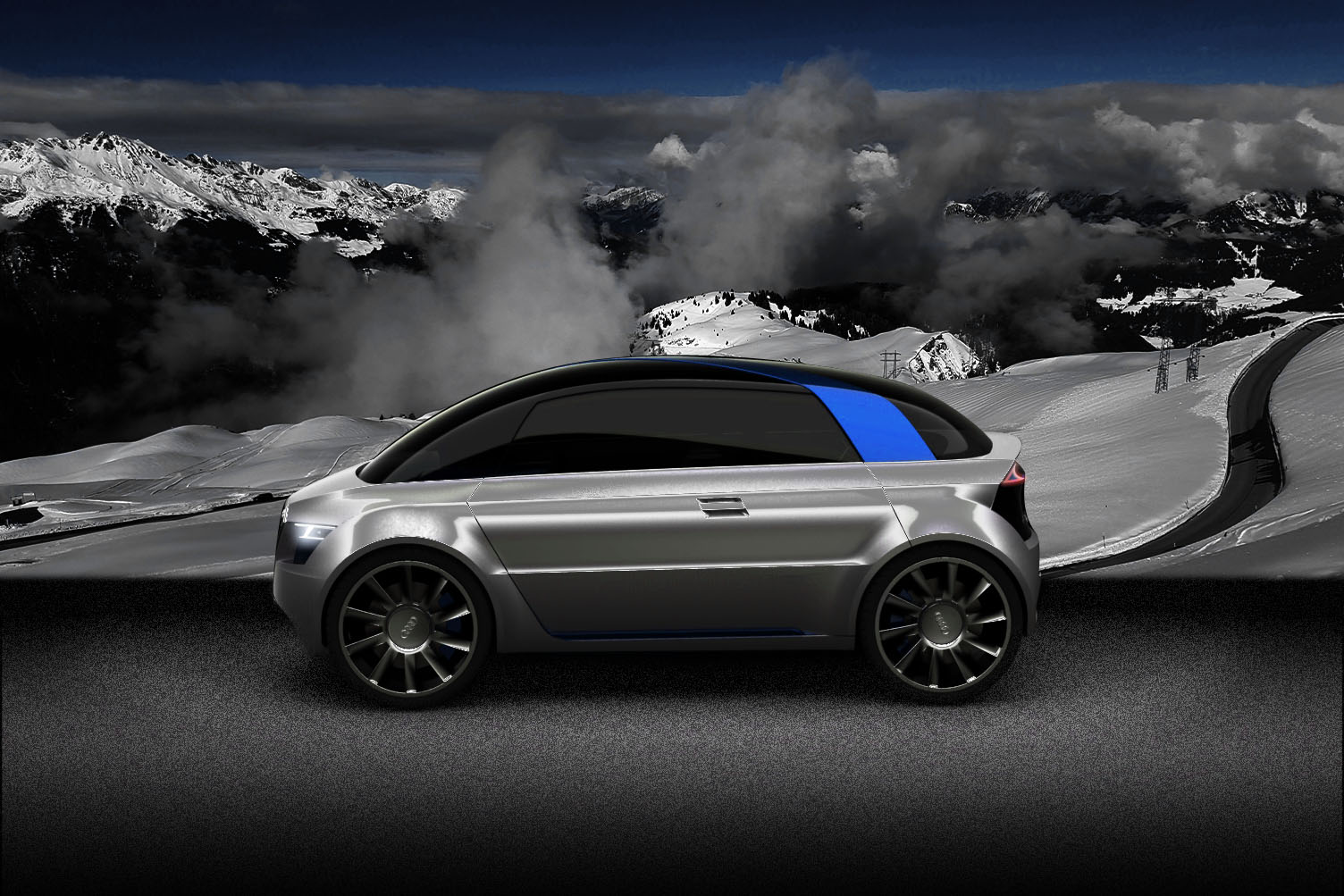 2006
Transantarctica
University project "Spezial Transporter" with Professor Kurt Mehnert during 2007.
Every student had to pick a note from 2 bags, one bag had destinations and the other bag the good which had to be transported.
I picked "Amundsen Scott" and "Catering", from that moment, creativity and a logic reasoning was on full demand.
Special Thanks to Prof Kurt Mehnert – Uni Duisburg Essen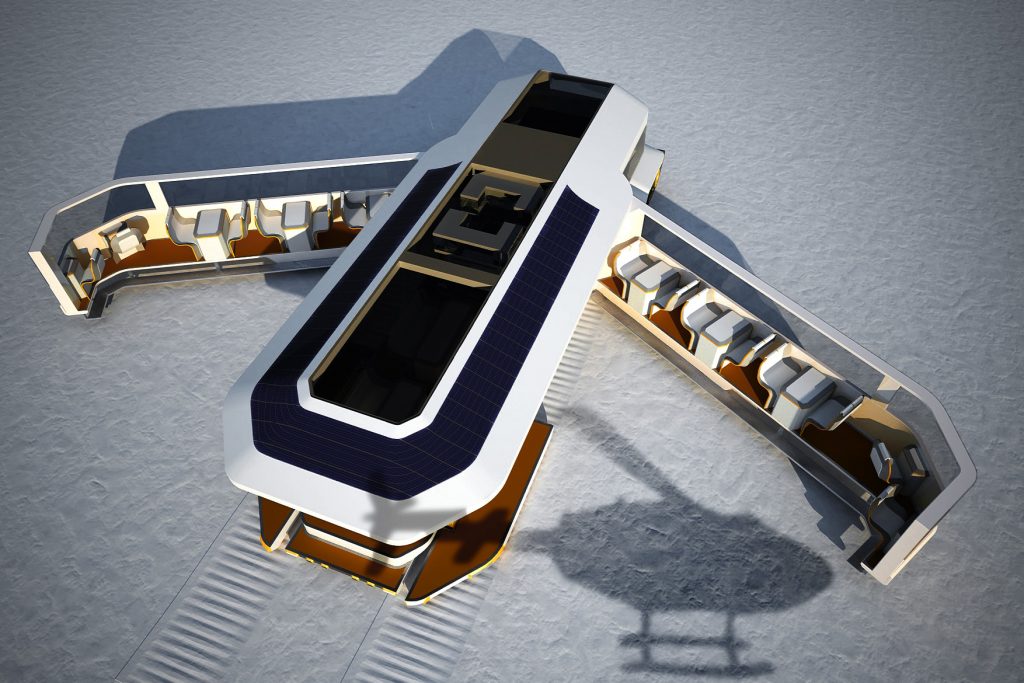 2010
bipee
"Bipee" is a water sustainable toilet, which unites a toilet, urinal and a bidet in one standard ceramic unit.
The abstract organic design style feels between the complex organic nature and precise geometric architecture.
Special Thanks to Prof. Anke Bernotat – Folkwang Universtität der Künste