2013 – 2019
Bike Trailers for sustainable mobility
Hinterher.com has an ambitious claim in reinventing mobility with bicycles, offering practicable solutions, high-quality parts, reduced design aesthetics, environmentally friendly impact and Bavarian regional production in Germany.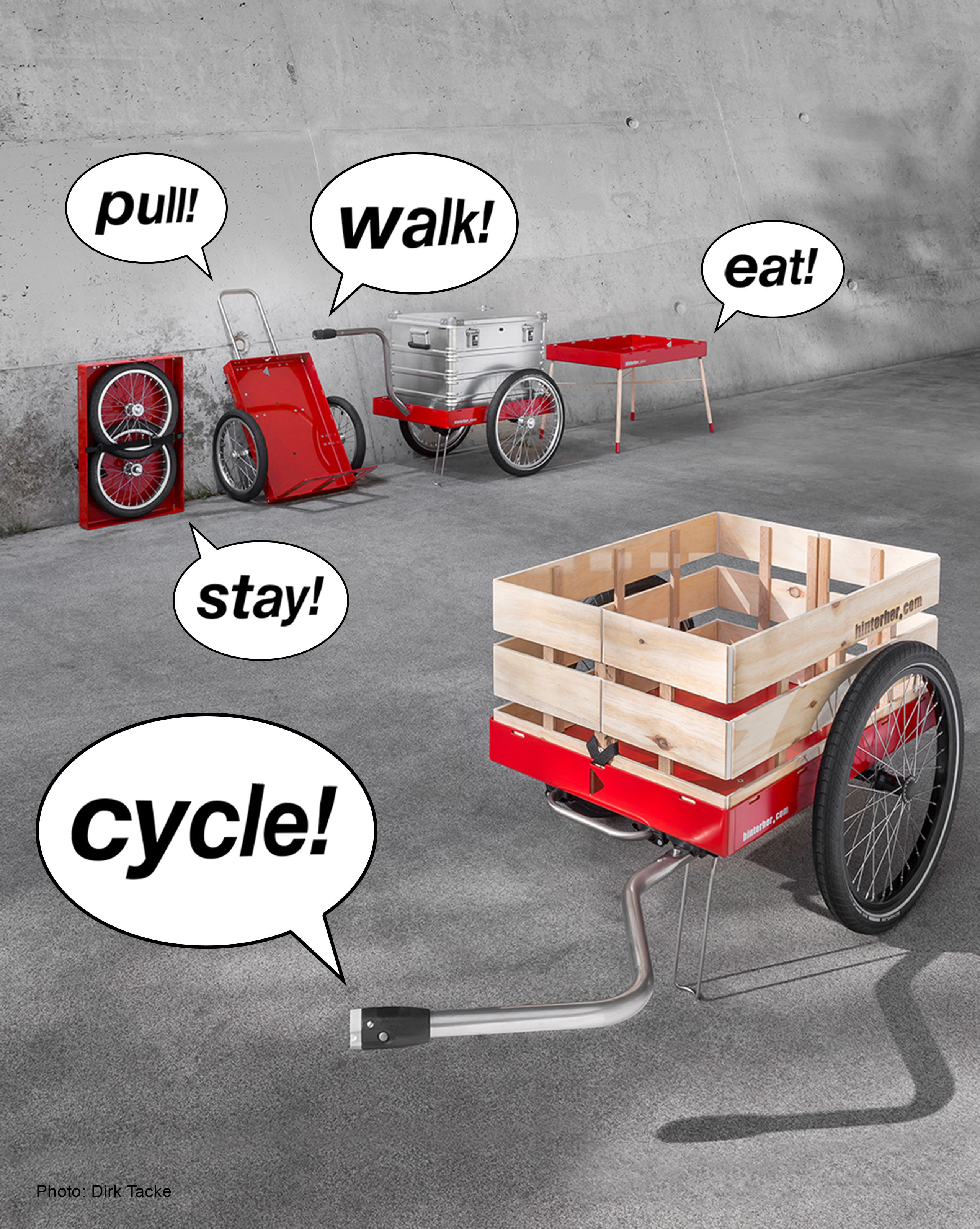 A modular system for infinite solutions
The standard product portfolio grew to more than 20 models and sizes, that can be tuned with optional accessories, configuring the trailer for individual needs, requirements, and budgets.

Videos
Action
Hinterher.com developed a genius System that impacts the usability of bicycles on a new level.